Silver Spring Chiropractor Welcomes You!
Increase Your Wellness at Maryland Chiropractic & Rehabilitation
At Maryland Chiropractic & Rehabilitation, we understand that the many physical, chemical and emotional stresses of life can take a toll on your well-being. Silver Spring Chiropractor Dr. David Kaminsky can help your body adapt to these stresses using safe and effective natural health care.
The Specific Care You Need
Our scientific approach utilizes the most modern and proven techniques to help you get better, with a concentration on Chiropractic BioPhysics®. You can alleviate your pain, strengthen your body's muscles, restore your body's posture and regain your life at our office. No matter what your goals may be, we're ready to help you.
Promoting the Health of All Ages
In practice since 2000, Dr. Kaminsky helps all ages enjoy greater health with chiropractic care. He sees entire families who want to improve their wellness, and holds a Fellowship in Pediatrics with the International Chiropractic Pediatric Association.
We invite you to take a look around our site and get to know us. Read about our techniques and learn more about what to expect at your visits. We welcome you to arrange a consultation so we can explain how our chiropractor Silver Spring produces results the natural way without drugs or surgery. Contact our office today!
Dr. David Kaminsky | Silver Spring, MD Chiropractor | Phone: (301) 587-7555
Above Whole Foods Market on the corner of Fenton and Wayne
---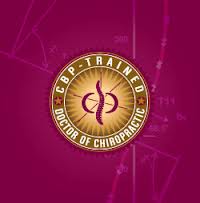 If you have any questions prior to your visit regarding our technique please feel free to visit Ideal Spine's website to get some more information about Chiropractic BioPhysics